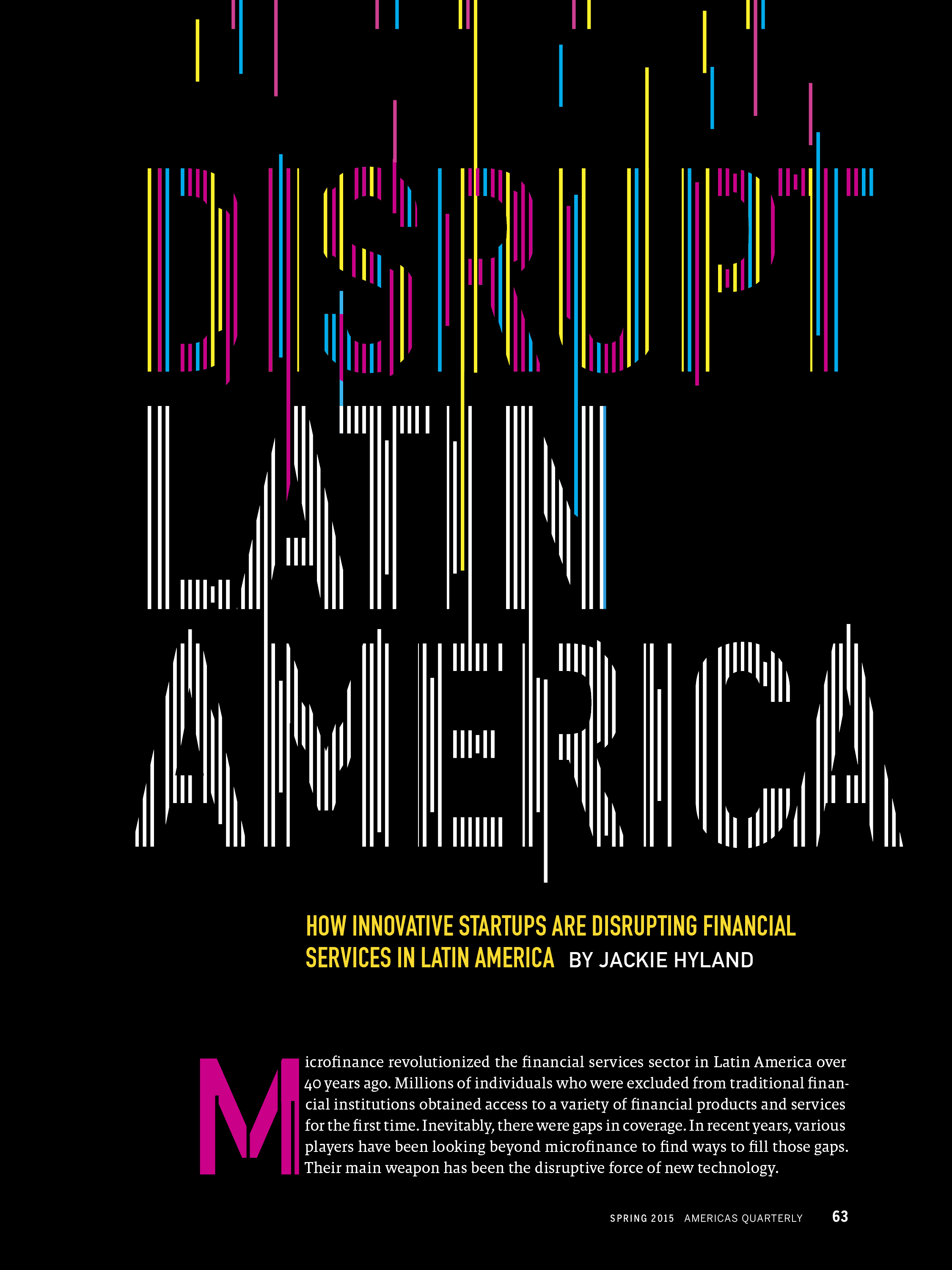 Section Opener
Type design for Disruptive Technology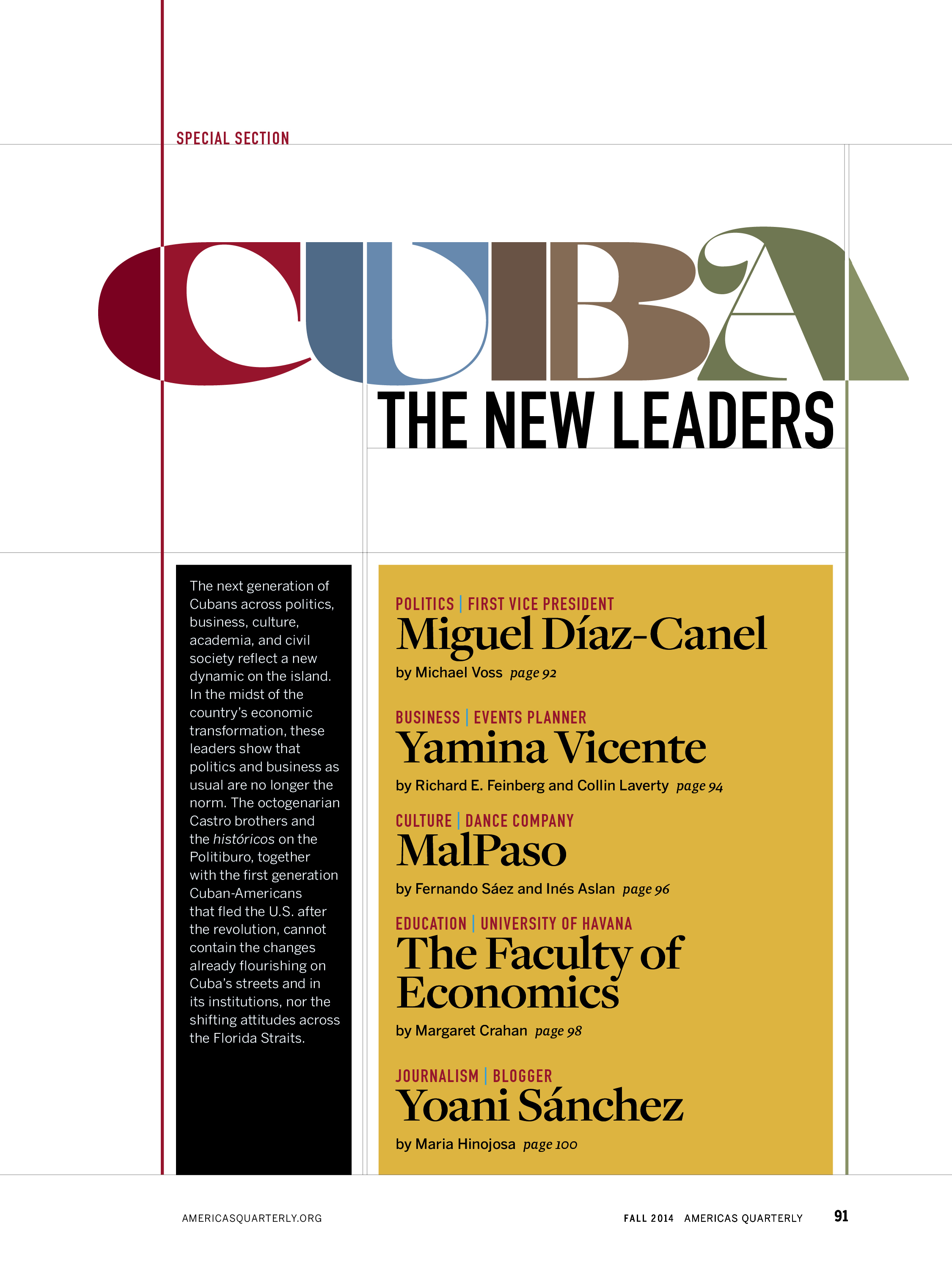 Cuba Contents
Introduction to Cuba section, with customized typography
Education Opener
Illustration by Chris Lyons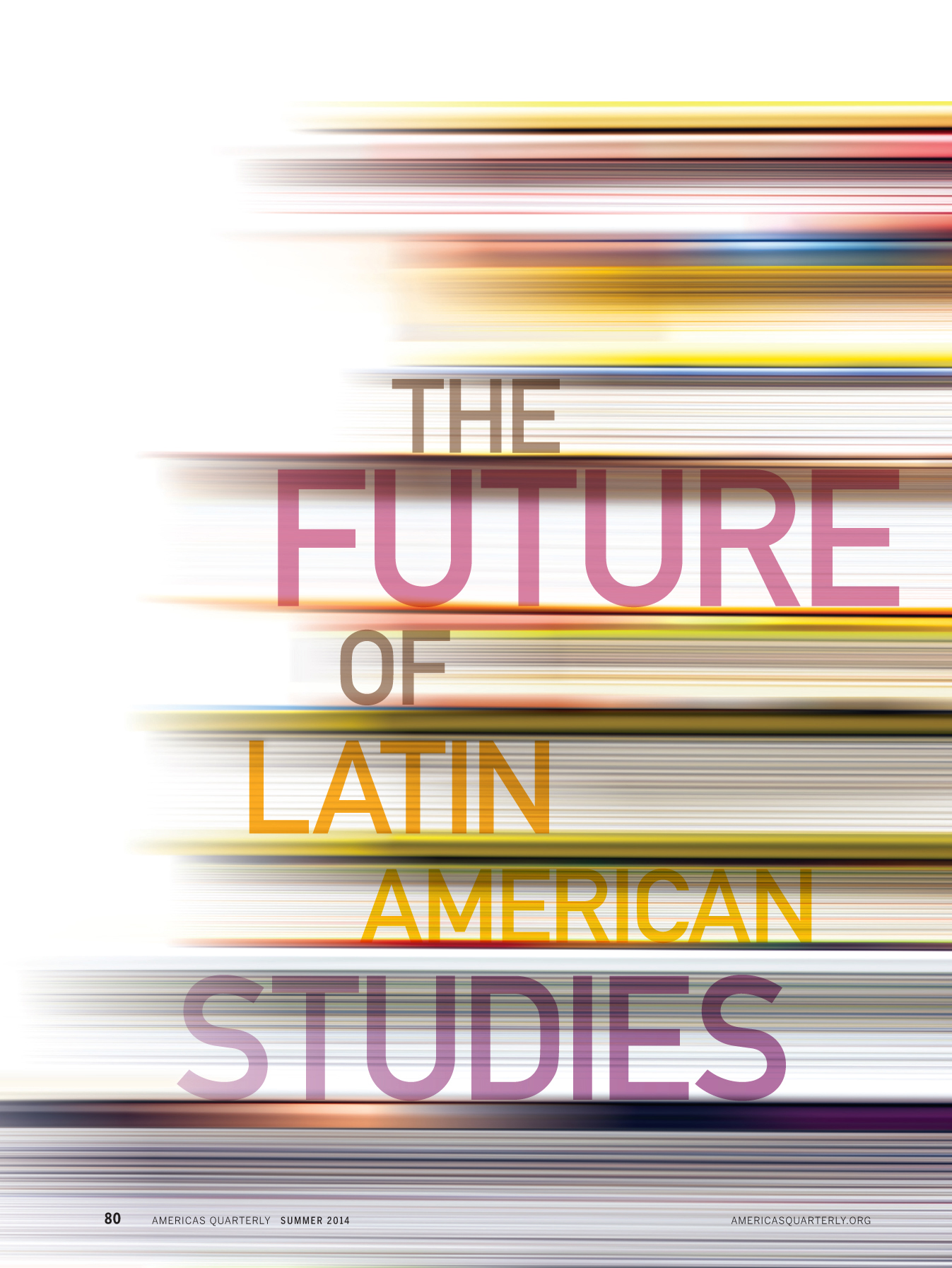 Section Opener
The Future of Latin American Studies
Bogotá
Story of the economic divide photographed by Juan Arredondo
Future Economy
Antonio Rosario photographed this atmospheric still life for the economy issue
2011 Election
Feature on the election laws and the first family in Argentina
Education Feature
State of the school system in Latin America
Gridlock Among Nations
Type treatment for feature on the stumbling blocks of multi-lateralism
The Commodity of National Security
Feature on how security has become a household product. I designed the typography that was imposed on a photo by Samuel Bristow.
Facebook Interview
Javier Olivan, top Latino executive at FB, photographed by Eduardo Biermann
John Kerry on Climate Change
Where different Latin American leaders stand on the issue.
Freedom of the Press
How free speech for journalists has changed, typewriter typography representing history of journalism
Fixing Social Security
Type design for feature opener
Advice for the US on Cuba
Typographic design for dense story on Cuban relations
Memo to the President
Sociologist Carlos Basombrio on US Drug Policy photographed by Nicolas Villaume
President Lagos on the Ford Foundation
Enrique Siques photographed the president for his piece on the foundation's influence in the Americas.
Cuban Cultural Leaders
Ernesto Fernández photographed the MalPaso dance company for this special section.